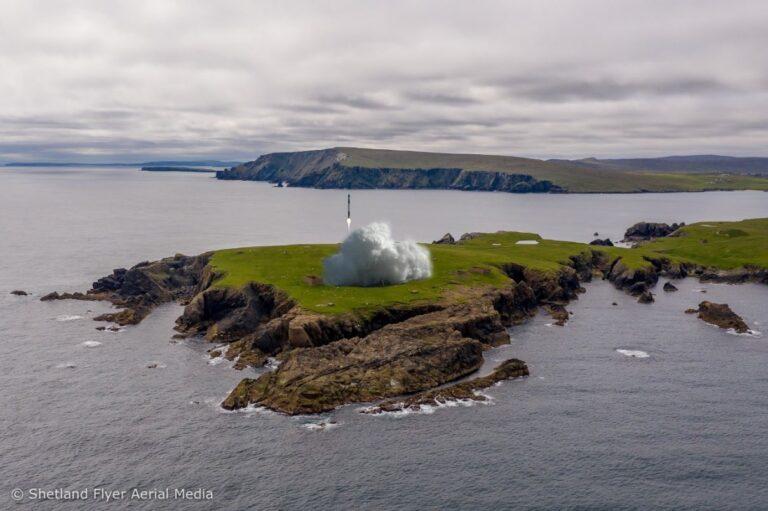 Image Source: SaxaVord – UK Space Port
AVISU is very pleased to announce that it has been selected to support the SaxaVord Space Port's airspace change proposal (ACP) to deliver a dedicated airspace reservation enabling the ports objective of vertical launch operations from their launch site in Unst, Shetland Islands.
AVISU builds on its previous engagement with SaxaVord, where the core AVISU team performed an airspace traffic analysis using its Simulation and Analytics Tool and provided a safety assessment and other airspace related activities. AVISU will deliver the ACP utilising the UK CAA's full CAP1616 process through to implementation. This includes engaging with the local UNST community along with national and international aviation stakeholders, the UK Space Agency and the UK Civil Aviation Authority.
AVISU CEO and Owner, Stephen O'Flynn, said: it is with genuine excitement that we announce our collaboration in support of the SaxaVord Space Port team in developing an airspace change proposal. This will enable commercial orbital and sub-orbital vertical launch operations at Unst and help in developing the UK's Space Agency National Space Strategy. This latest contract award reflects not only the strong working relationship that AVISU has established with SaxaVord Space Centre, but also our strong professional pedigree and subject matter expertise.
Dave Balance of SaxaVord Launch Operations said "We are delighted to have AVISU on board to support our airspace change proposal, building on their earlier work on safety and airspace traffic, and look forward to developing our excellent working relationship. This is another good example of how SaxaVord is leading the UK's commercial vertical launch programme."
The AVISU team is comprised of Brent Day, Mark Van Vogt, Robert Tod and Stephen O'Flynn, bringing significant industry experience across Airspace, Airports, ATM systems and operations, Safety and Certification.
AVISU provides global Air Traffic Control and Air Traffic Management expertise from Research and Development to real-world business cases, including sales to industry, certification advice and accreditation, and on-site airport deployment.